Have a look at my links and booktips!
BMW R65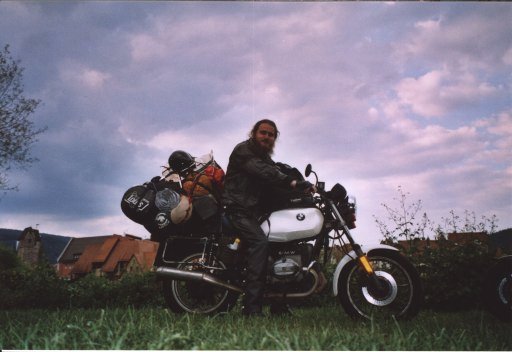 A great motorcycle for daily job. With 50HP not very fast but it carries you everywhere. Until now I rode it over 100000km in 6 years.
MZ TS 250/1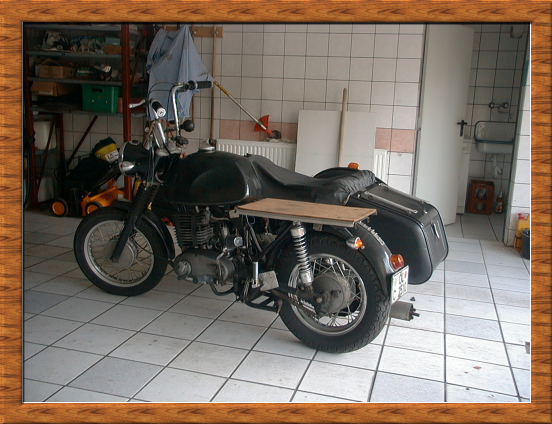 It was a nice bike which made a lot of fun and infected me with the sidecar bacillus.
winter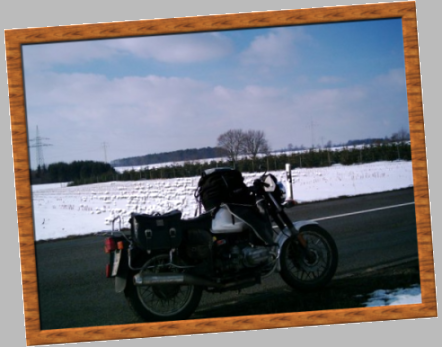 This is the time where many people mothball their motorcycles. Others - like me - are able to look forward to this time.
As you can see I have a tank cover mounted during winter season. Furthermore I have hand guards on the BMW. In the past I have used some with pelt. But because I could get some for this R65 I bought them. An electric vest from WIDDER is one of my newest gadgets. After my first winter with it I will not miss it in the future. I drive often between 100 and 150km in the time of october till march. So this is a must have for me. So I decided to buy the electric chaps, too. But I avoid freeways. Federal roads and Country roads are more often seen by my tires. Especially since I mounted a Garmin GPS 12XL on my handlebars.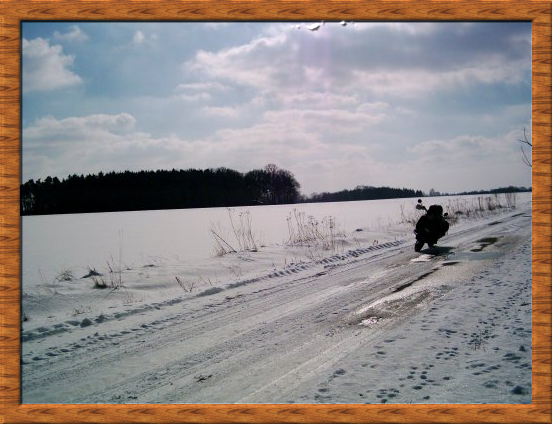 December 2008
My tour on 5th-7th December was not totally how i thought it would be. My idea was to start early on friday. As often work comes first so i left home around 11am. Heading south on B5 I crossed the Elbe in Lauenburg. Some backroads took me to Dannenberg and Wolfsburg. The weather was still ok. I missed some snow but at least it wasn't raining. Due to lack of time and interest i decided to drop the planned visit of the Autostadt. 8km before Braunschweig I hit a traffic jam. Its quitting-time and no surprise. In Braunschweig I lost somehow my direction. But sometimes you don't bother. I found some roads I rode a couple of years ago. Salzgitter, Lichtenberg, Baddeckenstedt, Heere, Sehlde, Wallmoden, Lutter am Barenberge are very nice. After a nice supper I met my friends in their clubhouse.
Next day I got up to Harz around 11am. Along Innerste Stausee to Lautenthal, Bockswiese, Clausthal-Zellerfeld and Wildemann. Amazing open roads without much cages. Some snow near the roads. A great day.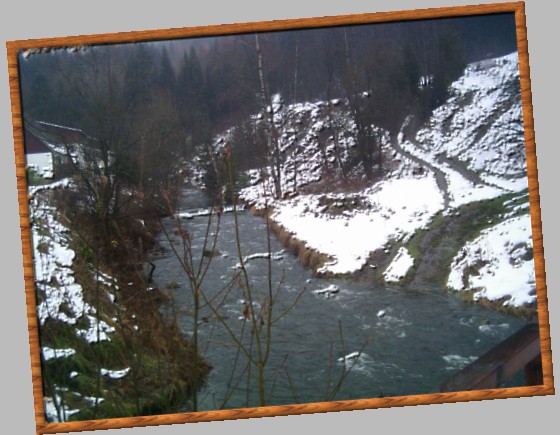 In Wildemann I visited the lovely "Antik Cafe" on the left hand entering from south. Still closed I made a short excursion to kill time. After some great torte and coffee I made my way back to Lautental and Seesen joining a great Party.
On Sunday I was easy and took B4 and A250 straight to Hamburg.